CORPORATE TRAVEL SERVICE NY
For your corporate travel needs, Prime Car & Limo's seamless corporate travel service NY is the solution you've been looking for. With just one booking, you can rest assured that your timely arrival at your destination is taken care of. Say goodbye to road and traffic worries, as well as navigating sharp turns. You can arrive at the office or any other location without delay.
CORPORATE TRAVEL SERVICE NY
At Prime Car and Limo, we provide top of the line ground transportation services for your day to day corporate needs. We cover Westchester County and all over New York, 24/7 Corporate travel service. Prime Car and Limo offer a variety of corporate and business class transportation services. We even make sure top notch and quality corporate transportation every time when you book us. For more info and bookings contact us.
Prime Vehicles for the Finest Journey
FOCUSING ON WHAT MATTERS THE MOST
Different industries have different needs. We know your day is full. Leverage our expertise so you can get back to the tasks that matter most.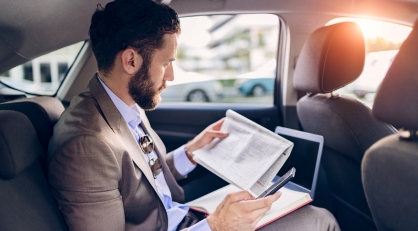 Insured, leather interior, rain sensor, air conditioning.